It's no secret we DIG
Free Energy
. The seemingly endless tour support for
Stuck On Nothing
(DFA Records Debut) yet again, brings them back to Seattle tomorrow evening at The Crocodile.
(Photo above from our last live journey with Free Energy)
Free Energy
are doing something special (they have fun, and entertain their audience)... With peerless vintage rockers, fan interaction, and a
'play like we actually enjoy what we are doing'
attitude, Free Energy are a must see live!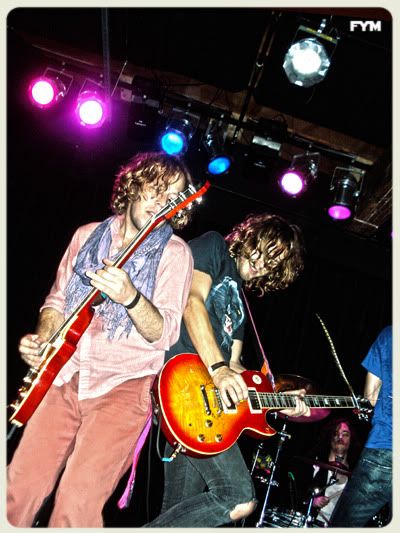 (Photos/Graphics By: Jesse Codling)
For FYM,
Free Energy
has become the quintessential American rock n' roll band. We have been fans since Hockey Night
(this Art Director even photographed their daytrotter session from waaay back in the day click
here)
After a series of December dates in support of Weezer (on their Memories tour). The sonic champs from Philly are coming to Seattle again, this time with
The Postelles
. Check out what both of these bands are all about below:
We look forward to the inevitable party, taking place tomorrow evening. and hope to see you all at The Crocodile (8pm). Buy tickets Here!
Cheers,
FYM