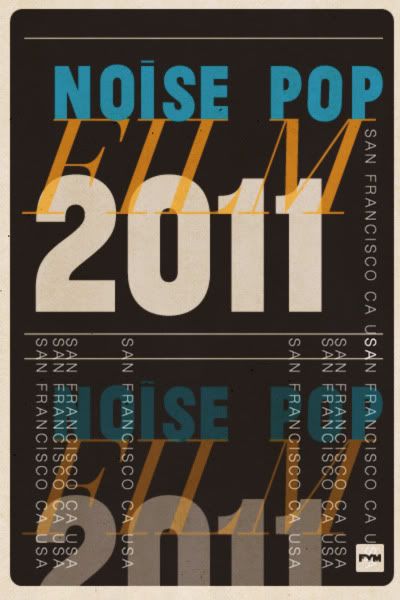 With so many amazing live performances coming to San Francisco's week long party Noise Pop 2011, it's easy to forget- this fest is not just all about the tunes. Check out a few film selections FYM is stoked on, all of which will be showing throughout Noise Pop 2011.
The world premiere of
This Is Noise Pop
will be showing on the February 23rd- chronicling the fest, which has been around since 1993. Another recent addition to this years film line-up we can't wait to see is
Miroir Noir
which Vincent Moon (of La Blogotheque fame) directed for Arcade Fire.
Watch the previews below and get some popcorn on the way into the theater. As always, check
Noise Pop's website
for up to date information.
February 23rd
This Is Noise Pop
@ The Roxie Theatre (7PM)
The Extraordinary Ordinary Life of Jose Gonzalez
@ The Roxie (9PM)
February 24th
Look At What The Light Did Now
@ Viz Cinema (7PM)
The Family Jams
@ Viz Cinema (9PM)
February 25th
Pool Party
(Q&A w/ Beth Aala after the screening) @ ATA (7PM)
Tom Ze: Astronauta Libertado
@ ATA (9PM)
February 27th
Ivory Tower
@ ATA (2PM)
Miroir Noir
@ ATA (4PM)