It seems wherever FYM lives, orange tabby alley cats find us.. Over the past few weeks Higgins (pictured below) has been a quiet presence on FYM HQ's window sill.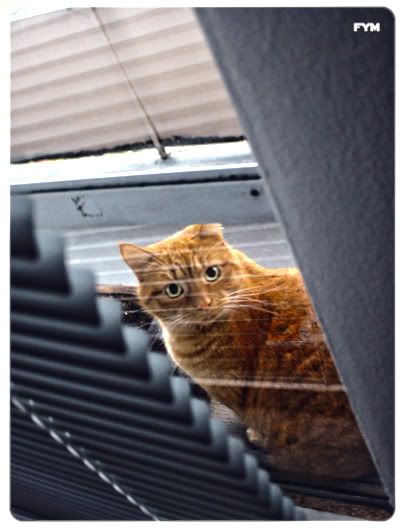 Peering through our shades, Higgins keeps us company. He seems to be digging on The Kinks lately... So in honor of his impressive dedication to playing in our planter out front, we present a delicate deep cut Jam of the Day by The Kinks with
Phenomenal Cat:
Phenomenal Ca
t- Side Two: Track 4 off of the album, 'The Kinks are the Village Green Preservation Society'. Their 6th studio album, released in 1968, ended up being the last full-length The Kinks recorded together with the original quartet. It's a forgotten classic that deserves a much needed visit/revisit.
Cheers,
FYM