W
hile digging through the FYM digital archives recently, J. Thomas Codling rediscovered the three-part video portrait series of his longtime creative inspiration, Emily. The first chapter is set to
Auto Rock
, by Mogwai, an incredibly descriptive instrumental tune, a perfect companion for the visuals in the film. View the short below:
Without words,
You+Me, A Dream.
set out to showcase why Emily has had such a big influence on this Art Director for so many years. The footage was shot in a dark room alone, with a television on the side illuminating the subject's face. The name was inspired by a photo taken while driving/getting lost together down the backroads of Illinois. Reference the photo below: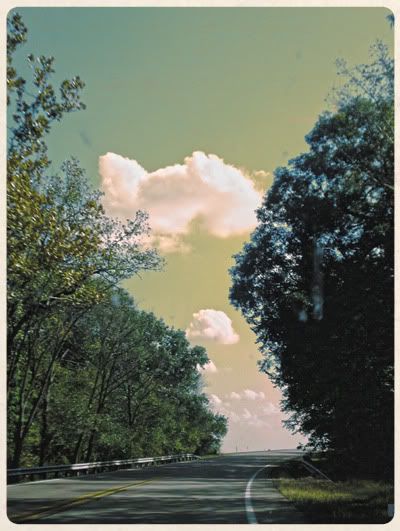 It's fascinating how much one can learn about another, by simply looking into their eyes. True beauty is inspiring, and easy to find, it's just a matter of taking the time to focus on the good things around us.
Cheers, FYM
Thoughts. Photo. Graphic. Video. J Thomas Codling