###:
Chris Morrison (third from the left below), man about the Seattle music scene for the past 20 years, and co-founder of
Japan Needs Me
, (The FYM sponsored event, with all proceeds being sent to the American Red Cross Japan Relief Effort) is not only donating his time promoting this event on May 25th, but will also donate his bands brutally prolific, artistic rock stylings that evening, for a formidable live performance not to be missed.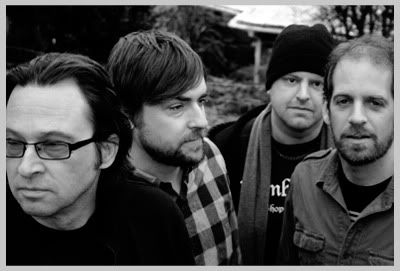 After slammin' a few down, Pound Pound Pound will hit stage. The group is more than a symbol, comprised of four hard hittin' Northwest music vets, encompassing the finest elements of Seattle Rock n' Roll. With tongue and cheek-kinetic punk tendencies- after it's all said and done, this group will Pound Pound Pound their best jams- until you beg for mercy.
Drinking Alone
By:
POUND POUND POUND
Dust
By:
POUND POUND POUND