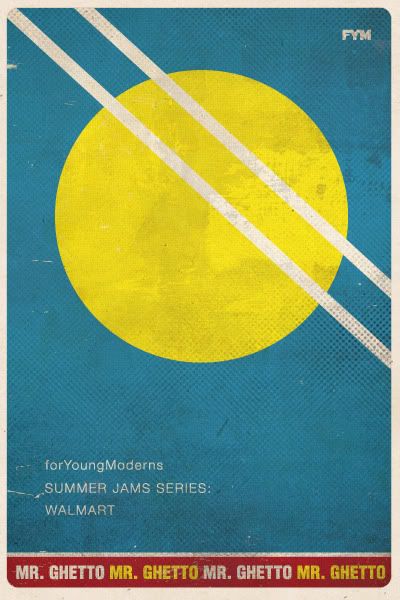 New Orleans based rapper Mr. Ghetto- has got the internet going nutz (as Paul Wall would say) with his new video
Walmart
. This straightforward banger, bends the corporate giant over a proverbial shopping cart, with genuine
New Orleans Bounce
(a particular style of southern hip-hop). FYM is not afraid to say Mr. Ghetto's Walmart is an ass-shaking, fresh to def, off the rails instant classic. Check the video everyone will be talking about:
(FYM FOLLOW UP: Yesterday we posted this video from youtube, and less than 24hrs later the video has been removed.. but of course we found it, and now is ready to view again!)
The video features formidable guerrilla style camera work shot inside Walmart, along with hypnotic spring board booty's wobbling through the aisles. The tune itself is about foregoing the clubs, and finding that right little lady at America's largest corporation. It's a hot mess of Southern genius, clocking in a 4 minutes and 20 seconds for all those Sunday afternoon burners. Wally World will never be the same after this forYoungModerns Jam of the Summer.
Cheers, FYM.
Thoughts. Graphic. J. Thomas Codling