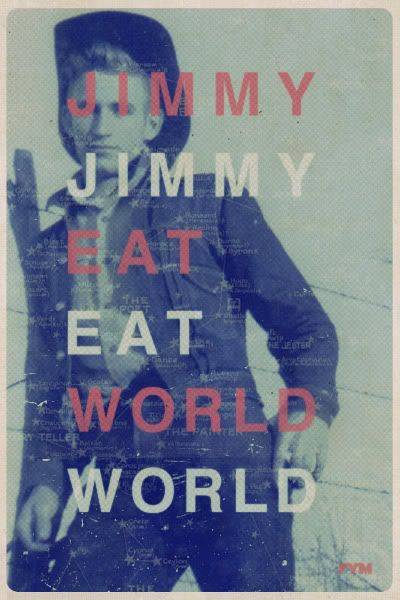 Jimmy Eat World
is back in Seattle this Friday, May 20th 2011, at
Seattle's Showbox SODO
. The Mesa Arizona band continues a long journey on tour in support of their latest conception
Invented
(the seventh studio album by Jimmy Eat World released September 2010).
Click the artwork above to listen to the record. The album itself seems to be a return to Jimmy Eat World's champion form.
Invented
is a polished pop/rock journey, offering unparalleled sonic wisdom from a band that's been together for nearly two decades now.
My Best Theory
the video, displays a a myriad of influences visually: Daft Punk, Holy Mountain (the movie), Kubrick (2001), and Peter Pan... just to name a few. The title track
Invented
(song 11 on the album) is definitely our favorite jam of this record. It's a mellow tune that tranposes into an epic rocker that continues to haunt out speakers on a daily basis.. Kudos must go to Producer Mark Trombino (who they worked with on their first three albums, including the Masterpiece
Bleed American
, and the much under appreciated
Clarity
). Tomorrow 5.20.11 FYM will see you at Seattle's Showbox SODO, an event surely not to be missed, as Jimmy Eats World rings in the supposed apocalypse (5.21.11 as Fox News Reports). Let's do this!
Cheers, FYM.
Thoughts. Graphic. J Thomas Codling.