FYM
HQ in Seattle recently went on a spirit journey to find the perfect cat to accompany us during the long afternoons spent writing and designing our daily feature stories (-plus this Art Director wanted to give his Wife Emily what she was hinting at as an early 27th birthday present). FYM spent the last two days driving around in a ZipCar going from shelter to shelter (with varied results) searching for the right kitty companion. During our visits to several of the main local shelters in Seattle, we noticed a sometimes drastic difference in cleanliness, and overall quality of life the animal was living in.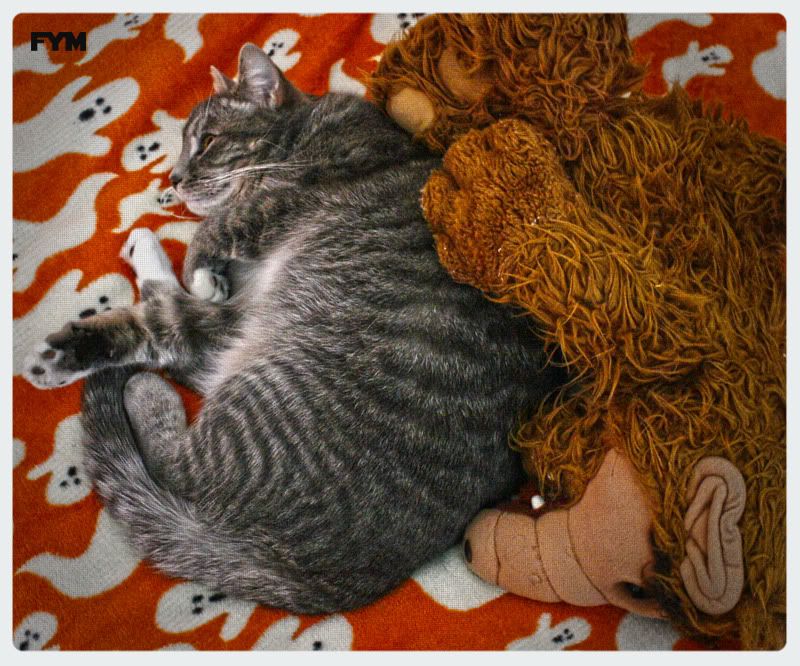 (Chelsea Morning snuggles with a newly vegetarian Alf)
The best place we found to adopt a cat in Seattle is called Paws- Cat City located in the U-District (5200 Roosevelt Way NE Suite B). Opening in a brand new space this past January, Cat City, is a sanctuary specially built for felines to await new ownership. As we arrived- Cat City impressed us with their large welcoming windows showcasing various kitties playing together, followed by two very kind knowledgeable ladies ready to help us find the perfect cat. During our consultation with the Cat City specialist, we filled out a survey (to give them an idea of our needs), and discussed any current or former pet history. Soon we found ourselves mingling with various mousers in large rooms filled with cat toys, and lounging zones. Emily from the beginning, had her eyes on a two-year old gray and white (footed) female tabby.
Our kitty cost $90 ($110 for kittens, $75 for older cats), and came spayed with a pet carrier, various cat food/litter coupons, her initial vaccinations taken care of, a microchip (so they can locate your cat if they ever get lost), and a free visit to a local veterinarian. A reasonable price to pay for something to love, and you help a solid organization continue to grow, and do their job right. Along with their friendly staff, volunteers could be found in each room playing with the kitties or giving them belly rubbings. While other shelters sometimes made us feel awkward and even terrified, Cat City was nothing but welcoming, sincere, and grateful for our visit. It was a great way to find our perfect pet.
Emily and I named our cat- Chelsea Morning Codling, after the Joni Mitchell song and the kitties bright beautiful eyes. So if you're in Seattle and need a place to find the perfect cat for Young Moderns, suggests Paws Cat City, where animal quality of life is held on highest regard.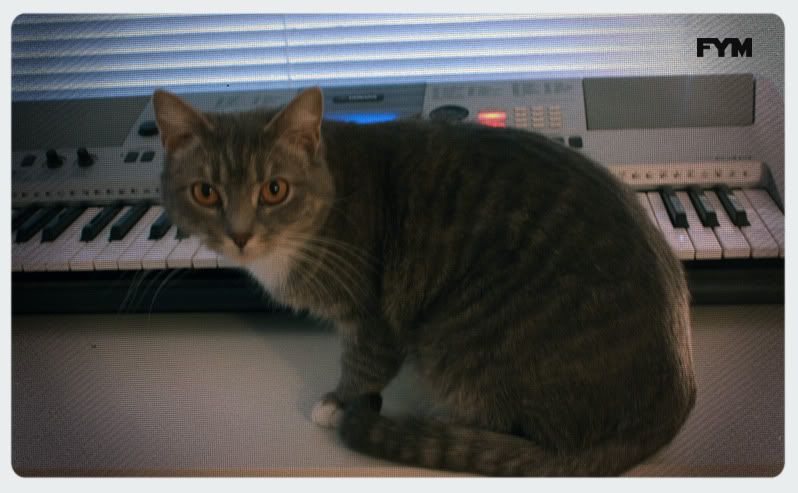 We close today's feature with a quote from
Chief Seattle, of the Suquamish Tribe, letter to President Franklin Pierce-
"If all the beasts were gone, men would die from a great loneliness of spirit, for whatever happens to the beasts also happens to the man. All things are connected. Whatever befalls the Earth befalls the sons of the Earth."
Thoughts/Graphic/Photos: J Thomas Codling