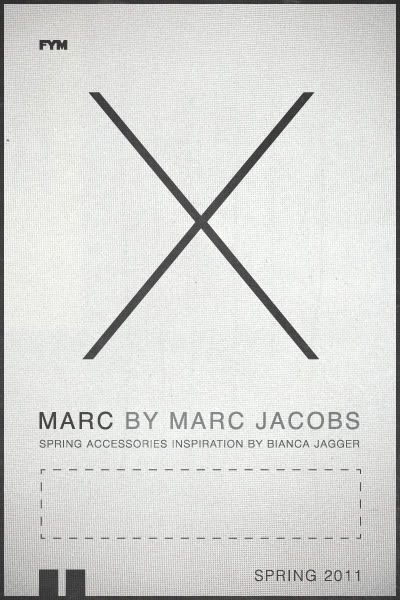 Editors Note: What sets Nordstrom apart from the rest? -Their commitment to the craft (fashion), and continuing to embrace the specialists they employee with a bevy of onsite product knowledge outlets/training. While visiting the Downtown Seattle Nordstrom Flagship store this week, FYM had the chance to meet an incredible Marc By Marc Jacobs representative- showcasing the best of Marc By Marc Accessories for Spring 2011. FYM delivers their commentary below on a few of our favorite pieces:
T
his year the brand Marc Jacobs is celebrating their 10th Anniversary. And this years Marc By Marc Jacobs Accessories product-line for Spring 2011 is marvel from conception to completion. Inspired by: Bianca Jagger, the collection features nostalgic impressions- channeling 70's Monte Carlo with lush leathers, warm colors, intricate details and nautical flourishes. It's a contemporary stamp on classic style.
Kitty Saint James Baladine $278:
Available this April the Kitty Saint James Baladine, features refined corners and a convenient exterior pocket (perfect for your phone or other timely items). With classic hardware (Logo Dot Lock) and modern style, the Kitty Saint James Baladine (named after a cat found on Saint James St in NYC) is a sweltering FYM essential for Spring 2011.
High Tide Bangles $58-$198: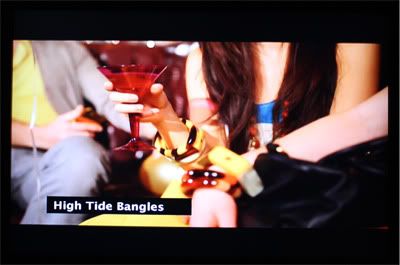 Featured on the runway 38 times, these bi and tri-colored, layered-resin bangles are the perfect cocktail party accent to compliment that martini in your hand (FYM prefers the 4-olive Bombay Sapphire Gin Martini, Straight Up).
These High Tide Bangles, and their nautical feel- will create an effortless bold statement in your spring wardrobe!
Blade Bracelet Watch $225:
At an extremely reasonable price for newfangled class, the Marc By Marc Jacobs Blade Bracelet Watch is a versatile timepiece, that works for a number of occasions. FYM is in love with the simple elegance this watch carries.
Totally Turnlock's Backpack $428: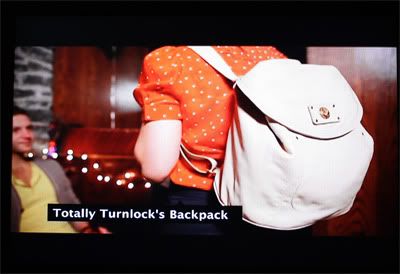 The Totally Turnlock's Backpack came out in February, and is definitely our favorite Marc By Marc Accessory for Spring 2011. Featuring a unique faded khaki-leather, this backpack is a dynamic wonder. Through thoughtful design ingenuity, the backpack with a few adjustments converts into a shoulder bag (perfect for journeys to the gym, followed by a healthy night out on the town).
There is much more to enjoy from Marc Jacobs this 2011, check out their website for more information on the brands 10th Anniversary Celebration! And always count on the confident and knowledge staff at
Nordstrom
to answer any questions concerning your Spring 2011 Marc By Marc Jacobs Wardrobe.
Thoughts/Graphic: J Thomas Codling