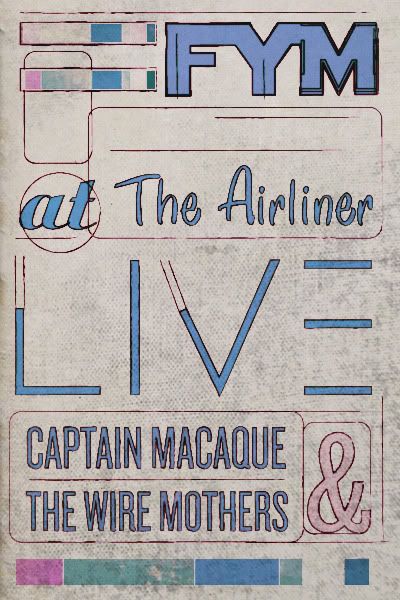 Check out Orange County, California psych-folkers
Captain Macaque and the Wire Mothers
perform a cover of Cee-Lo's already classic "Fuck You" a few nights ago at The Airliner in Los Angeles:
The band, whose name is often abbreviated to CaMaWiMo, has an album about that was self-released a few months ago titled
Snarrll!
which you can find for $9.99 on Amazon by
clicking HERE
.
CaMaWiMo will be playing a FREE headlining show at Paradise Perks in Irvine on Friday October 1. Be there!