Fake Problems
balance rapturous vocal-metrics, with artfully crafted punk rhythms. They sound like "the scene I grew up in" type of feel... where honest kids played their hearts out for the love of a genre.
Lead singer Chris Ferran plays like he has something to prove, winning over a groggy Seattle audience with caffeinated growlings, displaying passionately accessible rock n' roll.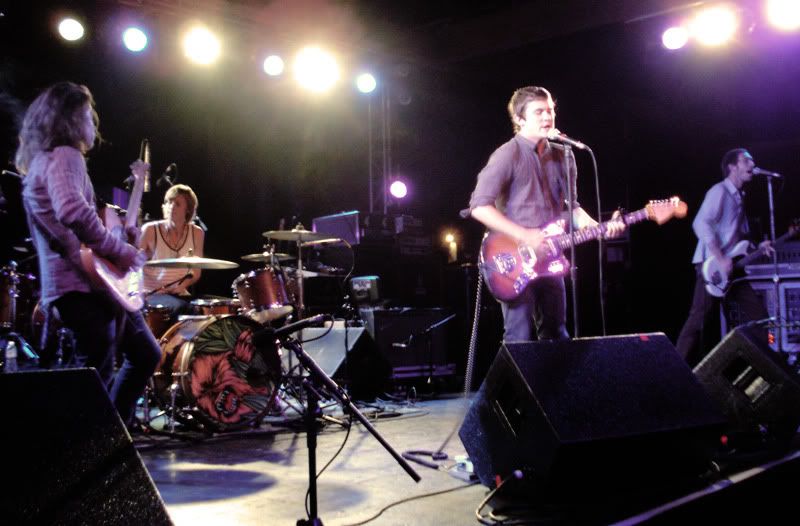 (Click to view larger image)
FYM's jam of the set had to be HeartBPM featuring: catchy build-ups, ambient guitar flutter, and lyrics that perfectly describe the angst, and confusion of growing up. Cheers to Fake Problems, we hope to see you headlining soon!
Also be sure to pick up Fake Problems full-length Real Ghosts Caught on Tape when it drops next Tuesday.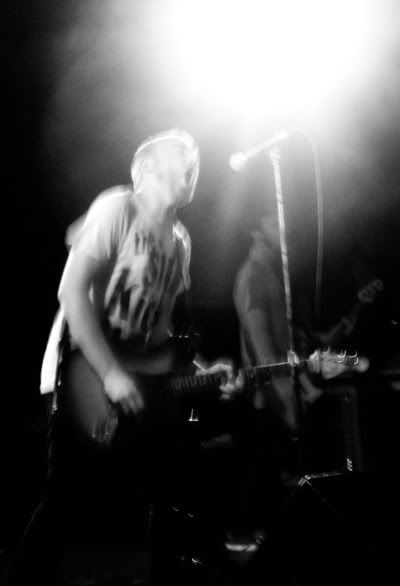 Philly (or is it Scranton?) was also definitely in the house last evening.
The Menzingers
came out firing away dual-vocal attacks on a slightly less dormant audience, screaming melodies that made your knees giggle. (Tom May sporting
THE SIDEKICKS
t-shirt on stage was awesome too)
And then there were three,
The Gaslight Anthem
. From the moment they set foot on stage- their message brought life to Seattle sons and daughters of the working class. Providing heroic anthems that can be passed down for the future of this dreary community.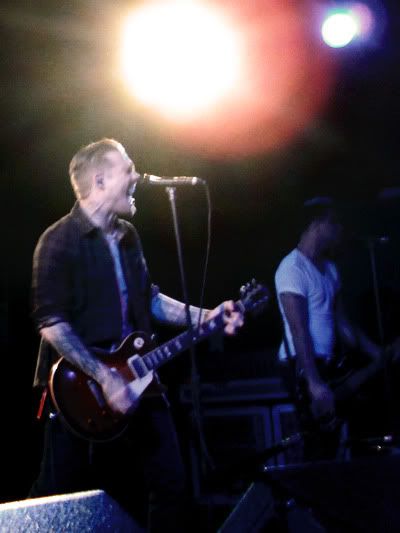 The Gaslight Anthem came out polished, blazing American Slang.
Their latest release showcased live, made believers out of us. Brian Fallon grips the heart with sincerity, featuring an aged whiskey barrel vibrato. Fallon was not shy pluggin' Seattle's indie record store Easy Street (where the band played a free acoustic set earlier in the evening). He gave a pretty inspiring speech (with magic in his eyes) about how precious locally owned record shops are/can be (FYM agrees entirely, as we first discovered Edward Sharpe last year over the Easy Street speakers, whom we've been stoked on ever since).
The Gaslight Anthem have been playing together for just a few years. Yet Fallon and company display maturity, and tight technical chops, due to relentless touring, building their heroic cult status across the United States. Their 59' born to run sound, is refreshing, which has fostered legendary roots, keeping the spirit of community alive. FYM looks forward to hearing great things from The Gaslight Anthem for many years to come.