The Dead Weather made the sun tremble, as they rambled through a seek and destroy mission of sonic dominance, closing the main stage Sunday night at Capitol Hill Block Party.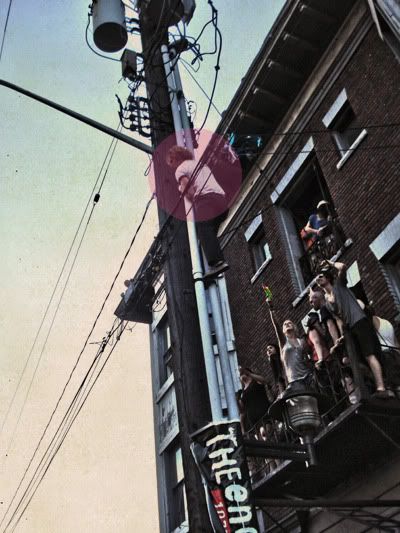 Block Party bystanders did just about anything (scaling telephone poles, buildings, phone booths) to get a glimpse of black magic front-woman Alison Mosshart, and her dark leather vocals.
"Die By the Drop" the first single off
Sea of Cowards
(released May 2010) played live sounds like a southern death trip/let's make a deal with the devil in Clarksdale Mississippi kind of song.
Mosshart and White's intense connection worked themselves into a vocal frenzy, trading kinetic jabs during "Cut Like a Buffalo."
But the FYM highlight of the night was witnessing the "Will There Be Enough Water" duet between White and Mosshart. Seeing Jack White play guitar live is similar to seeing an unexplained stellar occurrence in the sky. You know you witnessed it, but it cannot be explained in words.
Go to Third Man Records and purchase
Sea of Cowards
on vinyl NOW!