EDITORS NOTE:
TOMORROW, March 25th, 2011 FYM Presents:
A Concert for Japan
, live at the Funhouse (under the shadow of the Space Needle). All the proceeds for this concert will be donated to the American Red Cross Japan Disaster Relief Effort. So why are we doing it? Aside from (the obvious) trying to provide some much needed financial support to the people of Japan, FYM also wants to show the power of GOOD.
We want to show how two people (Art Director Jesse Codling, and Seattle rock front-man of ###, Chris Morrison) simply came together, using each of their respective talents (Design and Music) to help others, just because it felt like the right thing to do. And surprisingly with ease, throughout this entire month of campaigning, everyday has become a new blessing restoring this Art Director's confidence in humankind.
If there is any piece of insight I can offer from taking on the experience, it is,
The opportunity to create peace and spread joy everyday is out there. All you have to do in order to harvest these feelings is- give others around you the opportunities to do the same. Imagine cutting your daily TV watching routine in half, and with that free time doing something good for either your community, country, or planet. Think about what a better, more understanding place the Earth could be.
It's as simple as that, each day is a new opportunity to make positive conscious decisions. In the selfish
have it your way
culture we live in, maybe it's time to try being the opposite, selfless. I can assure you, pursuing the greater good, just for the sake of doing it, returns freedom to your soul. Become an advocate of Joy with FYM tomorrow night. For more information regarding this event visit:
www.JapanNeedsMe.com
.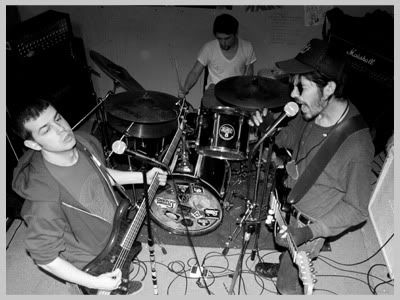 THE CHANDELEARS:
As you may recall, last week FYM featured Seattle Rock legends Pound Pound Pound, one of the three main stage bands performing tomorrow evening at
A Concert for Japan
. This week FYM introduces our readers to The Chandelears (yes that is indeed how they spell their band name-due to metaphysical religious reasons). The band features: improvisational blues guitar flourishes, black and blue funky baselines, homogenized with a ferocious 90's punk n' roll-meets-grunge
modus operandi
. These guys were kind enough to let FYM into their practice space as they worked out a take on the Tom Waits tune- Big In Japan. See Below:
Tomorrow night expect other choice sonic surprises, as each band will be adding one Japan-centric cover song to their respective set lists. FYM cannot wait to see YOU 5.25.11 at the Funhouse, in the name of good vibes and financial contributions, all of which will be sent over to the good people of Japan as they recover from April's disaster. Cheers, FYM.
Words. Video. Graphic. Thoughts. J Thomas Codling