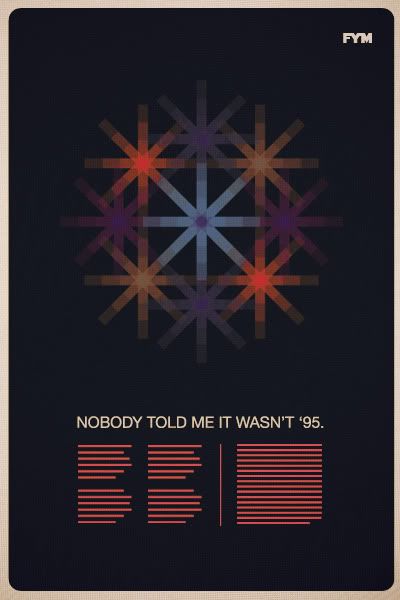 FYM Editors Note: Brian Fernandes is a Seattle musician, and the best bartender we've ever met. Nobody Told Me It Wasn't '95, is a collection of weekly reflections on the sound/scene Fernandes was a part of during the 90's in Boston. Cheers.
Growing up in and around Boston I had the opportunity to hit the train and see countless all ages hardcore and punk shows from the early 90's and on. I witnessed some of the most talented and ruthless bands to play out in the genre's history. Coming up with bands and having them shape your world view, whether they led you there or you were led to them... stands with its judgmental consequences as you grow older and they progress and change or don't. With critique I shed those blinders of the undying love and respect I have, to be honest with myself about how some of these bands careers have rubbed me in one way or the other as the years pass.
Blood For Blood
, one of the most notorious and legendary hardcore bands, had an effect on my life and times from a young age. The music, the arrangements, the lyrical content, all spoke to me from the first time I stumbled onto one of their shows at the Karma Club on Lansdowne Street (Boston Massachusetts).
As I saw dozens of their shows and became aware of what they meant to so many others, their legacy will never be tainted in my eyes. Through the past ten years, Blood For Blood has played sporadically after the departure of original drummer Captain Mike Mahoney, who was ushered out of the group not with a handshake but a Fuck You, they played less and less. You could tell the last two records were released to fulfill the Victory Records contract and knew that life and vices were taking their toll. Side projects gave reason to believe Blood For Blood as a recording entity was done and the live shows had been for a long time.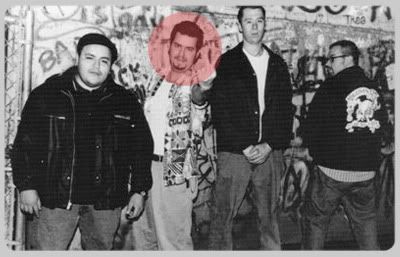 To see that they were beginning to tour Europe this year spun my head as an old fan, and also because of the absence of Rob Lind, more lovingly referred to as White Trash Rob. He wrote and masterminded nearly everything from the bands inception. Not to mention that the Biohazard guitar player Billy Graziadei was filling in. I understand that personal struggles are the reason for this and as of late Rob has been speaking to the media about the future of Blood For Blood for the first time in years. He has stated that new material is piling up and a new record will be on the way plus touring as it comes. This would pump up any half-cocked fan of the Boston punk or hardcore scene (I'm not talking 16 year old girls with a Dropkicks thong). Yet this all still rubs me the wrong way because Rob still hasn't played a show with them all through their European dates and doesn't plan to join on Boston or New England dates in the near future. With all due respect this is hardcore and it does matter that the people on the stage are the ones who are writing and living and playing the music that they believe in, and feel not fill-ins or old semi-famous musicians.
Just a rant, but some bands just feel like they should run their honest course; much like the Sex Pistols or Minor Threat, to stay as important in they eyes of those who experienced them- in those pockets of place and time, and live on as legends in the common consensus. The ultimate goal is to hopefully not end up as a music soap opera that lasts longer that some peoples lives in third world nations. But then again nobody told me it wasn't '95.
Graphic. J Thomas Codling