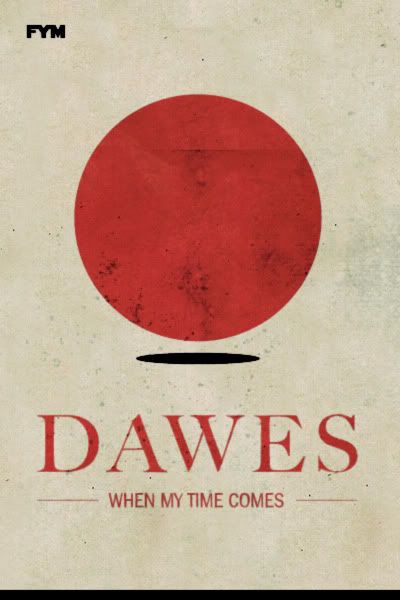 As the nature of living goes, I don't think anyone in life can ever completely be satisfied or happy with their current situation (Unless your Keith Richards). This Art Director comes from a fantastic lineage of dreamers who like to worry, a lot. However, the gift/curse of inner-daily battles seems to release whenever I hear Southern California's
Dawes
, and their single,
When My Time Comes
. It's a lyrically brilliant tune, with many layers the listener can pick and choose to relate with. For me,
When My Time Comes
has healing powers, giving a voice to the inner-frustrations I deal with daily. It is a constant reminder that both happiness and misery depend on how we apprehend life.
The same thoughtfulness put into
When My Time Comes
, can be found throughout their full-length album
North Hills
. Dawes will be hitting up all of the West Coast cities FYM encompasses throughout the next two weeks! So be sure to go see Dawes live while their still on tour! They play Seattle this Thursday November 18th, San Francisco November 20th, and Los Angeles November 26th. Click
HERE
for full tour details.
Cheers,
FYM
(j. codling words/graphics)