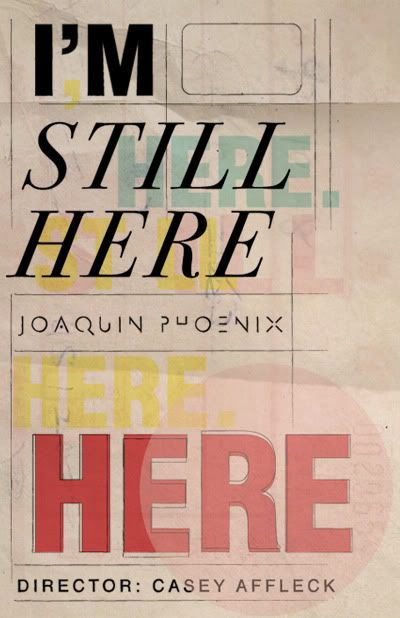 I'm Still Here
could be one of the best documentaries/comedies/tragedies of all time. FYM last remembers hearing about the making of this film when Joaquin Phoenix seemed like a total dick, or a total Andy Kaufman while being interviewed on Letterman in 2009.
Apparently while Phoenix (gave up acting) followed his dream of hip-hop stardom this past year, road-blocks like fighting with his audience, too many drugs, and too many drugs (yes we said that twice) slowed his pace for seeking out the title of "Greatest Rapper Alive."
We'll leave you to decide if this film is a total hoax, or he's going to be the next Diddy, or the next homeless junkie on the streets.
I'm Still Here
arrives in theatres today, check below for SF, LA, and Seattle locations.
Go Here Bro:
Seattle, WA: Harvard Exit Theatre
West Los Angeles, CA: The Landmark 12
San Francisco, CA: Embarcadero Center Cinema 5