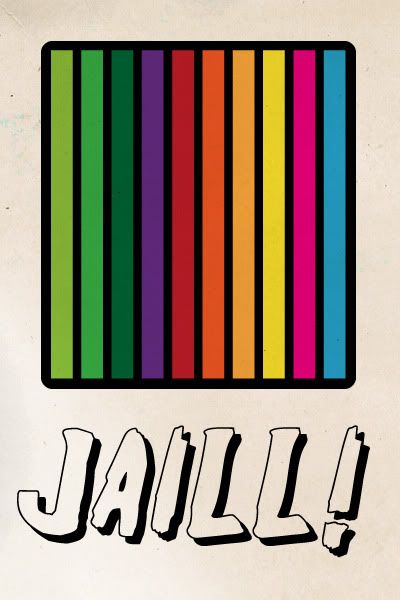 SubPop Records latest dulcet contingency Jaill, bucked up and blew FYM away Wednesday evening at the Showbox in Seattle. Hailing from Milwaukee Wisconsin USA, Jaill played in front of a loose crowd coasting to their Midwestern guitar-rolling, Lake Michigan surf sound!
Jaill LIVE is something to witness! Balancing their rapid tunes with a witty one-liner undertow (even dedicating a song to all mustached men who are poor lovers). Jaill kept spirits high, and motivated to hear more!
FYM's stand out track of their set was Always Wrong: featuring an engagingly, energetic-despondence in lead singer Vincent Kircher's vocals, and dynamic dueling guitar riffs. It's a floaty tune we can't get out of our heads! Jaill has a new record out on SubPop called That's How We Burn. It's a well-rounded album that deserves multiple listens, to take in a few of the tracks (including FYM's standout jam of the show Always Wrong) go HERE!
Jaill continue their tour across the United States through mid-September, after seeing them live you won't be disappointed!
The Hold Steady are based in Brooklyn now, but lead signer Craig Finn's heart, still remains in the upper Midwest. The FYM crew can relate to Finn's preaching, as two-thirds of forYoungModerns grew up alongside the Mississippi River (Quad Cities, USA).
The frontman's lyrics are like a cannery row (John Steinbeck) of Midwestern archetypes, about the boys and girls in America. His words are a rapid reminder to us of our friends back in a place we will always call home. If you ever want to know about the issues, scene politics, and mythology that has happened in the heart of the United States, listen to The Hold Steady.
With that said, FYM was on the scene Wednesday ordering double-whiskey cokes with no ice (in honor of the Constructive Summer lyrics), and donning a Lock and Dam 15 river hat JCodling's father had given him, needless to say we were pumped!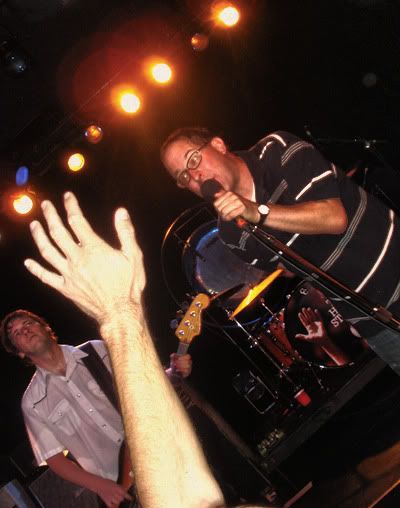 The second song into The Hold Steady set: Constructive Summer sent the FYM crew dashing past bodies to the front of the stage! This is our sing-along song! Screaming our hearts out to the words we've sang many-a time before, it felt good to be sandwiched up front with other feverish brothers and sisters.
THS put to rest any anxiety we had about keyboardist Franz Nicolay's departure. Craig Finn's energy surpasses any other frontman we have ever seen live. Finn's "look" resembles the college dude you would go to when you're 17 and looking to score beer before the Iowa game. And that's not a knock at him, it's real. The Hold Steady remind us that rock n' roll is not dead, and doesn't need to be played while wearing eye-liner (green day :l ).
FYM can't recall a time during the show when Finn wasn't engaging the audience with a smile. The Hold Steady allow their fans to put their problems behind them for 90 minutes, and suddenly a "we're in this together feeling" starts to come out.
THS broke into their encore with sing-along scriptures, Gotta Stay Positive. The Hold Steady can only give us hope that one day, in the scene where I come from, "there's gonna come a time when the true scene leaders will forget where they differ, and get big picture."
But for now, go down to your local record store (silver platters) and pick up Heaven is Whenever, The Hold Steady's latest release!
(Editors Note: Cheers to SubPop, Jaill, and The Hold Steady for an unforgettable slice of back home last night.)