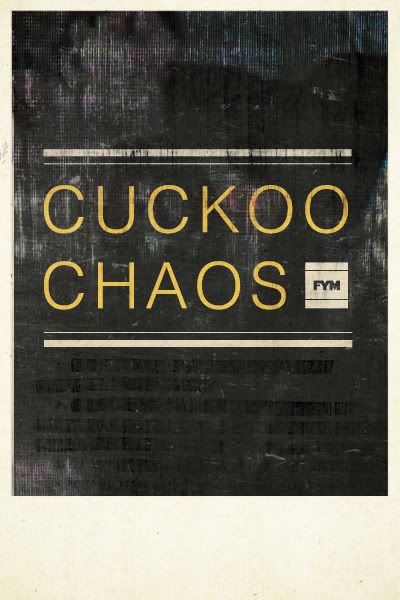 The second installment of FYM-
JAMS OF SUMMER
Series comes from San Diego sonic sun-chasers
Cuckoo Chaos
(who just finished tour last night at the Troubadour in Los Angeles). Their tune
Jesus Flag American Fish..
has been on repeat at our SF HQ, making this sunny day in San Francisco just that much better. We would suggest listening to FYM's
jam of the day
in a convertible en route to the beach.
FOR FANS OF: PAUL SIMON, VAMPIRE WEEKEND.
Cheers, FYM.