With
Let's Start A War
,
Centaur Noir
(
Deep Cuts Records
) take us on a spirit journey down dark digital pastures. It's Jon Burns 2.0, focused on building electronic whirlpools of sonic contemplation. This is what JB had to say about the new record,
"My newer material is moving into a definate electronic direction. I play guitar and sing over backing beats that I produce: electronic drums, synths, bass etc..."
Let's Start A War
is meant for late night long-burn listening.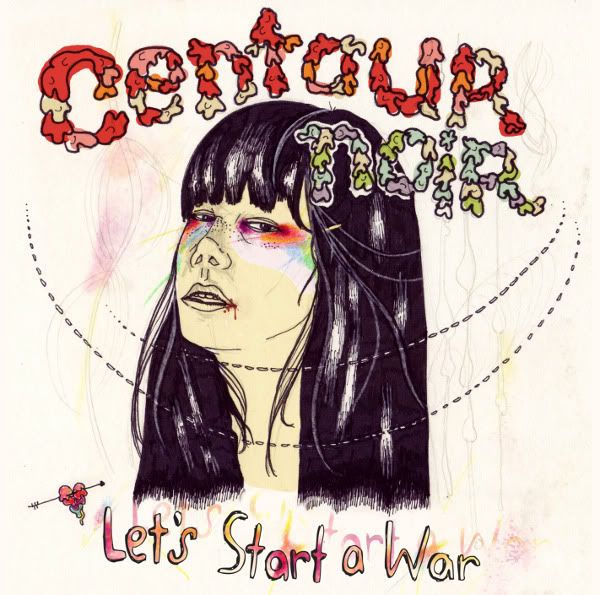 Jon 'the one man show' Burns is the primary composer/singer/songwriter on his latest release. Burns'
voice in the sky
vocal dynamics float effortlessly through his ambient electro landscapes as heard on
One By One
(the fitting album closer). Other highlights include
Brand New Enemy
, a heady nexus traveling through orchestral cyber valleys. He even pulls off an impressive
Centaur Noir
take on a tune by
Ten Grand
(Forever Golden Midwest Rock Heroes). In fact, every track on
Let's Start A War
could pair very well while watching
Blade Runner
on
mute.
For lovers of self-actualization, go to Centaur Noir's website and buy this thing!
Cheers,
FYM
Centaur Noir
Let's Start A War
Visual Achievers: