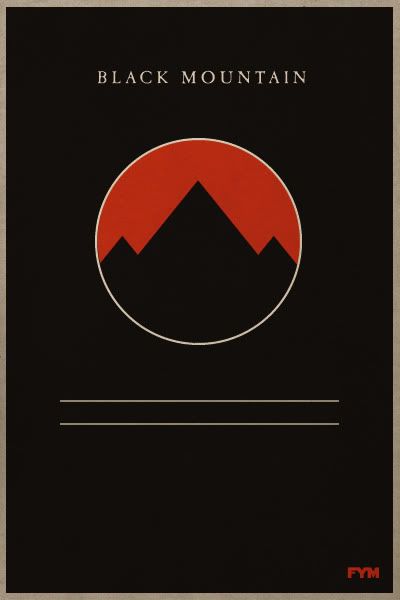 Vancouver B.C. Buds-
Black Mountain
hit the stage Monday night greeted by an impressively packed 21 plus Showbox crowd ready to party in Seattle Washington, USA.
FYM still remembers the first time we heard
Black Mountain
(it was side b on a Fall Mixtape featuring:
Druganaut,
we were given 4 years ago by our friend Johnnie) Over the past few years since then,
S
tephen McBean
&
Black Mountain have played a major part in reviving a now (dare we say) flourishing circuit of psychedelic road warriors. Songs like
Stormy High
live showcase the bands signature dynamic of HEAVY body shaking riffs, vintage keys, paired with male/female harmonic landscapes, creating a dizzying wall of sound all their own.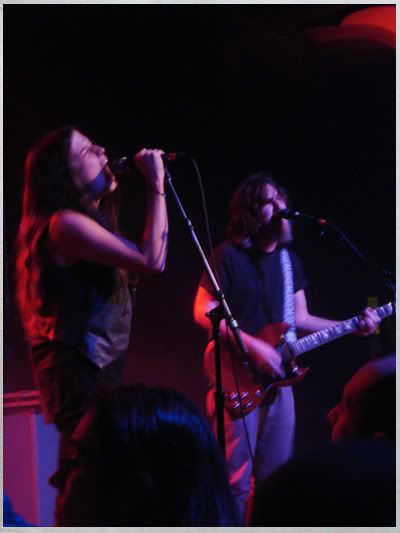 Front-woman Amber Webber's soaring vocals dueling with McBean and his guitar prowess is refreshing to see, and a spectacular event in-person. The whole band seemed to operate for one purpose, and that was to rock as hard and heavy as possible.
Black Mountain took the audience on an adventurous journey through the dark valleys of heavy sound, and we thank them for it.
Just as we started to recover from the formidable Black Mountain set, the vibe started to change, and the Showbox slowly grew into a surreal smoke billowing rift of darkness. And through that setting The Black Angels took stage.
The Black Angels live are architects of atmosphere, championing the craft of creating doom-filled sonic portraits. Heavy in tone, droned out jungle rhythms, drifted through the smoke leaving us with psychedelic shoe-gazing snake burns.
The Austin Texas crew led by Alex Maas marched through a dramatic set showcasing the best of their new album Phosphene Dream (with standout tracks like Bad Vibrations and Telephone displaying their varied scope). This bevy of organic analog influences have made The Black Angels faithful pilots navigating through a murky (but very accessible) river of (black leather) rock n' roll.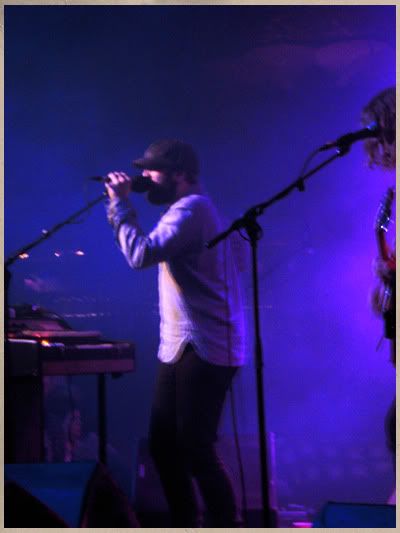 Together Black Mountain, and The Black Angels live on the same bill, provided a night we will soon not forget. Both bands cranked out tight sets that complimented each other, reassuring the faith we have in live music.