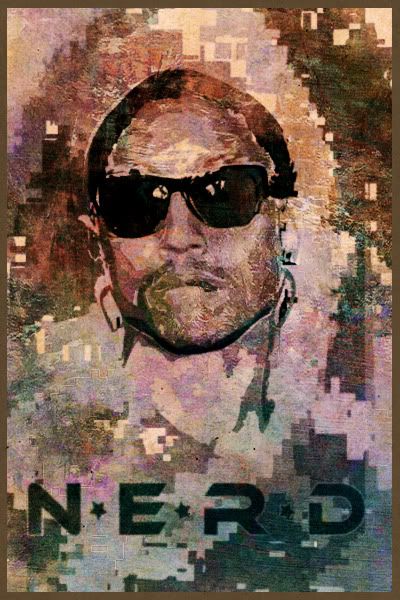 No-One Ever Really Dies better know as
N.E.R.D
(hip-hop space rock) released their fourth album titled
Nothing,
on election day November 2nd 2010. Pharrell Williams and crew took stage in FYM's own neighborhood in Seattle (Queen Anne) to play a free show at FYM's favorite local record store in Seattle,
Easy Street Records
.
An eclectic group of Star Trak disciples packed into
Easy Street's
maze of record rows fanning themselves down with artist sleeve dividers, due to the compact warm conditions. Unexpected transportation issues (maybe?) made Pharrell and Crew, sporting a full band, come on-stage 58 minutes later than expected.
They played three tracks live, showcasing the depth and variety cataloged in their new release. Check out our patented FYM shaky fancam footage (with excellent audio quality though) of N.E.R.D playing Hot-N-Fun:
And double bonus points as we were walking around the corner leaving after the short but very sweet performance, we saw the man himself, Pharrell Williams up close!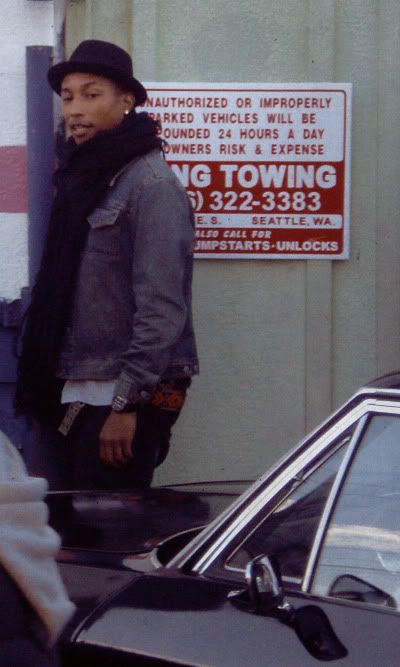 FYM's Art Director shouted (while flashing a peace sign) "Hey Pharrell, Thanks for supporting my local record store" with Pharrell responding "No Thank You, bud" (while flashing a peace sign back).
So it turned out to be a pretty cool afternoon for this FYM crew member. And thanks to N.E.R.D for taking time out of their busy schedule (on tour with
Gorillaz
) to share a few tracks off their new album, on the day if its release, in the most intimate of settings at our local record store!
Cheers,
FYM
(photos,words, graphics, by: j.codling)