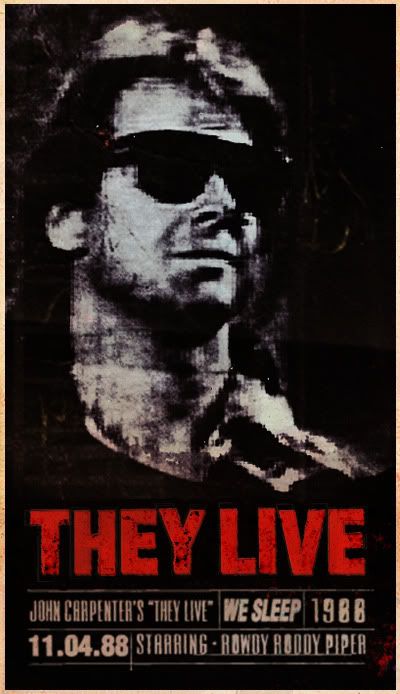 THEY LIVE is FYM's number one choice for Sunday afternoon movie-viewing in October. John Carpenter's prophetic story of a world controlled by an extraterrestrial mass media, seems to be eerily similar to this day and age. Maybe not the aliens part, but blatant media propaganda shoved into the consumer's trough for mindless feeding/leading, is currently very evident.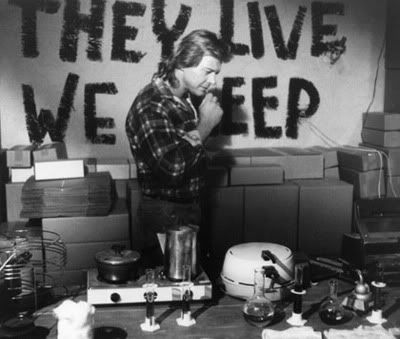 WWF Wrestler Rowdy Roddy Piper provides cult status heroism with classic (now pop culture staple) movie lines like- "I have come here to kick ass and chew bubble gum, and I'm all out of bubble gum."
Carpenter's bluesy 80's soap opera soundtrack (composed by the director) provides sinister companion to the everyman's town setting of They Live.
This movie is such a big deal that Shepard Fairey was so inspired by a scene in the movie that he ripped off the word in the scene (OBEY) and started his own propaganda design company.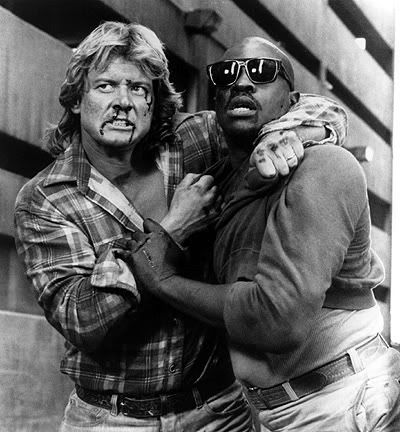 They Live also features an epic 20min long fight scene between Piper and Keith David wrestling over putting on the special sunglasses (once on) are designed to expose the matrix-like world that is running human kind.
FYM Art Director Jesse Codling designed this THEY LIVE poster in honor of the upcoming October festivities. We hope you are inspired to revisit this film, or discover it for the first time. Check out THEY LIVE for free (legal) online
HERE
.
And to preview, check out the teaser below: