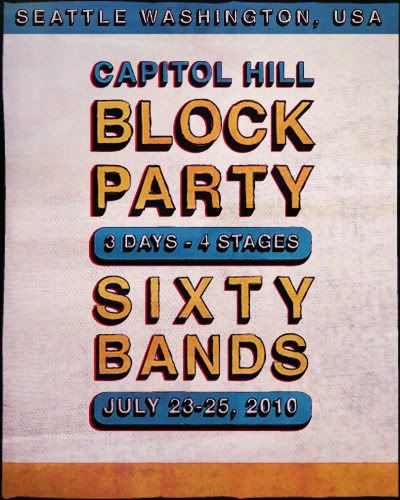 The block is hot: Seattle's hippest neighborhood is hosting a party. Capitol Hill is going to kick out the jams with: The Dead Weather, MGMT, Jaguar Love, Yeasayer, Atmosphere, and 60 other formidable giants over 3 days, July 23-25, 2010.
forYoungModerns will be on the block, delivering live updates and interviews all weekend. Tickets are cheap, and can be found
HERE!
Check back with us over the next week, everyday leading up to the Capitol Hill Block Party, we will go in-depth featuring the neighborhood, and the artists, that make this event so special.
Official Website:
http://www.capitolhillblockparty.com/